National Buyer: Consumer Products,Excess Inventory, Store Returns, Salvage
Closeouts, Overstocks, Surplus, Salvage, Excess Inventories, Job Lots, Store Returns
Inter American is a diversified national / international wholesale buyer of closeouts, overstocks, surplus, excess inventories, job lots, store returns, and discontinued product lines. We specialize in purchasing liquidation inventory from manufacturers, importers, and wholesalers across the country. We pride ourselves with the large volume of Brand-Name merchandise we resale.

We are actively seeking relationships with corporate management responsible for liquidating closeout or promotional merchandise: product managers, brand managers or sales managers from any quality brand name company in the industry.
Our purchase strategy is very encompassing and not locked into any particular segment of the market. We buy any size and variety lots from Club Store packs to Travel, Trial and Display merchandise. On the distribution side, we sell at all price points which allows us to handle a limitless diversity of product categories.
If you are a Corporate Product Manager seeking a reliable company that can buy your close-out or promotional merchandise in bulk please contact us. We buy by the truckload or in any quantity you require. We have in place the distribution channels capable of reselling your merchandise to the secondary markets quickly and efficiently. You will find us easy to do business with, and of great reputation in the market place. Our current suppliers are our best references.

We would like to hear from any well-known supplier who is tired of hearing: "not open to buy"; "not the right season"; "can't buy everything"; or "can't buy right away". Call us and you will discover a partner who can put an end to all of this.

We are dealing the secondary markets but we do not do indiscriminate selling ! We comply with all manufacturer's restrictions including but not limited to advertising and export restrictions.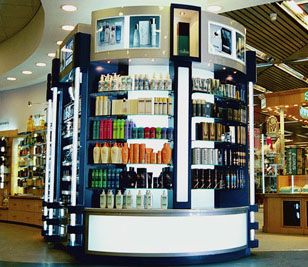 Our credit is excellent and, if need be, arrangements can be made for immediate payment of your inventory. We take immediate delivery of everything, even if it is out of season goods. We take all of a given item and will not "cherry pick" your inventory. Our reputation is excellent and we would be pleased to have an opportunity to do business with you. Trade and credit references are available on request.

Please call any offers to Kevin Schlussel at 1-800-614-0700 or fax us at 973-614-0600.. For your convenience, you can also send us information regarding what you have to sell by using our convenient Request Contact Form. To send samples , please use the following address:
300-3 Suite 3, Rt 17 South; Lodi, NJ 07644

To submit offers routinely, you can use our expanded Product Offer Form.
In our quest for corporate growth, our formula has always been to develop lasting business relationships based on the highest levels of trust and ethics and provide the best possible level of service to our customers
Experience the Inter American Advantage!
E-mail or call us today.
________________________________________