Brand Name Overstock & Closeout Merchandise for Sale - Wholesale Closeouts
Huge Selection of Quality Closeout Merchandise Below Wholesale Prices
Welcome to IA Wholesale, your wholesale distributor in closeout merchandise, offering you closeouts, overstock, customer return merchandise, surplus and liquidation merchandise, and bulk merchandise for many brand cosmetics/toiletries products!
Our closeout deals offer you huge savings at pennies on the dollar! Profit potential makes this buying option more and more popular.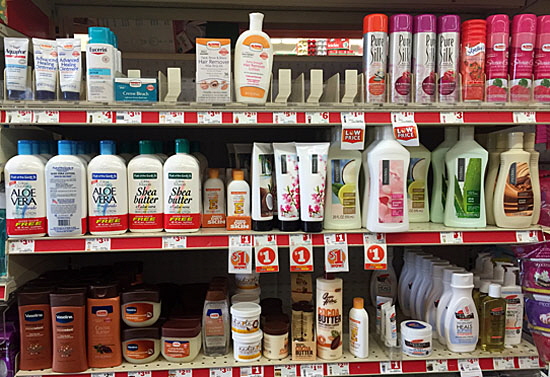 Below wholesale prices on Closeouts & Liquidations on personal care and beauty items, plus surplus & excess inventory liquidations

For many years we have been supplying Closeout merchandise to a variety of vendors such as Retailers, Outlet Stores, Flea Market Vendors, Online Retailers, Exporters, Auctioneers, Distributors and Brokers at below wholesale value.


Merchandise available for our partners originate from Major department Stores, Catalogue Companies, Manufacturers, Bankruptcy deals and the inventories available to you are either Closeouts, Liquidations, Discounts, Overstock, Odd Lots, Salvage, Surplus Merchandise, Below Wholesale Products, Off Price Wholesale, and Customer Returns in the United States.

We are dedicated to our valued customers and pride ourselves with many years of vendor of relationships, thus offering you savings & discounts at the point of sale . Our experienced associates will guide you through this process of buying Excess, Closeout merchandise and Store Returns inventories for a profitable experience.

Our Closeout Merchandise is offered by the lots, pallets, trailers & container loads.

Call Us or Send Us a Request and we will gladly work with your needs and send you availabilities and quotations for your review of our available closeout merchandise. Our prices and service are very competitive!

Wholesale Closeout & Liquidations
Leading brand name liquidations at up to 90% off original wholesale prices
Experience the Inter American Advantage!
E-mail or call us today.